Team Members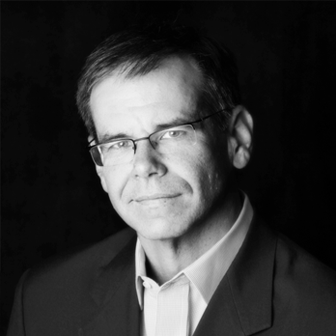 Kenneth Stack Parent of a teen T1D ( Diagnosed in 2004 ), active fundraiser for JDRF.
Ph.D. in Mechanical and Aerospace Engineering, University of Rochester. MBA in Marketing and Entrepreneurship, Simon School of Business.
Founded Jetrion in 2002, a Leading Developer of Digital Printers and Consumables.
Sr. Vice President and General Manager at Electronics for Imaging from 2007-2010.
Founded Proximus, a boutique investment banking and venture capital firm that specializes in finding strategic value in high-tech markets, in 2011.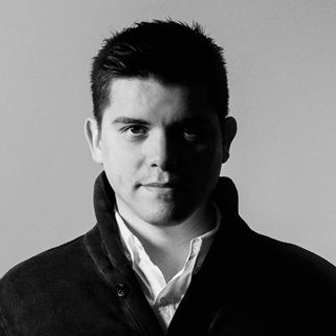 Gustavo Muñoz T1D since 2005. Currently developing and live-testing an hybrid closed-loop insulin delivery automation system ( Artificial Pancreas - SimPancreas ).
B.S. in Industrial Engineering with Minor in Systems Engineering, ITESM. Global Business Strategy, ITESM / UNC.
Self taught software developer & hardware tinkerer since 2007.
Co-founded Anagrama in 2009, a world reknown branding, architecture and software development agency with clients in more that 50 countries around the world and offices in Monterrey, Mexico City & Tokyo.
Actively participating in open-source initiatives focusing on T1D treatments with people all around the world.
Why Do We Exist?
Educating patients through autonomous data visualization tools.
Education is crucial in the treatment of complex and dynamic diseases such as T1D. When patients are aware of the elements that affect variations in their disease, they are able to better understand their situation enabling them to optimize their treatments.
Accessibility through the primary method of communication in the present: Digital communication. Live data should be accessible when the patient needs it in the easiest possible way.
Autonomy is the dream of every patient with T1D. Life does not happen while being in front of a computer or staring at data on your phone. Most of the times where deviations happen, patients are busy living their lives.
Our Roadmap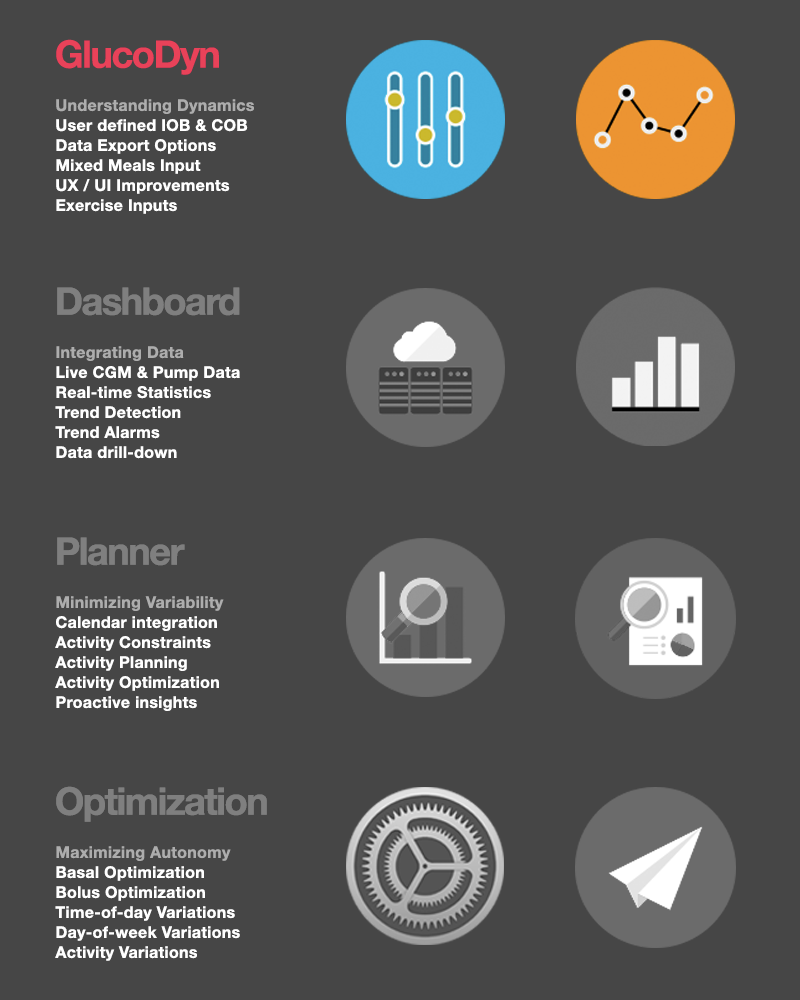 Status
GlucoDyn has been launched to Alpha testers.
Starting to update with received feedback.
Last update: 02-2015